---
Marijuana investors realize their investments in Canopy Growth, Tilray, Cronos, and Aurora Cannabis are going up in smoke after the latest round of earnings, reported The Wall Street Journal.
(Article by Tyler Durden republished from ZeroHedge.com)
2019 has been a wake-up call to the millennial investor, many of whom went out on the risk curve and piled all their savings into pot stocks.
In the last eight months, ETFMG Alternative Harvest ETF <MJ> has lost 56% of its value amid disappointing earnings reports via companies it holds in its basket.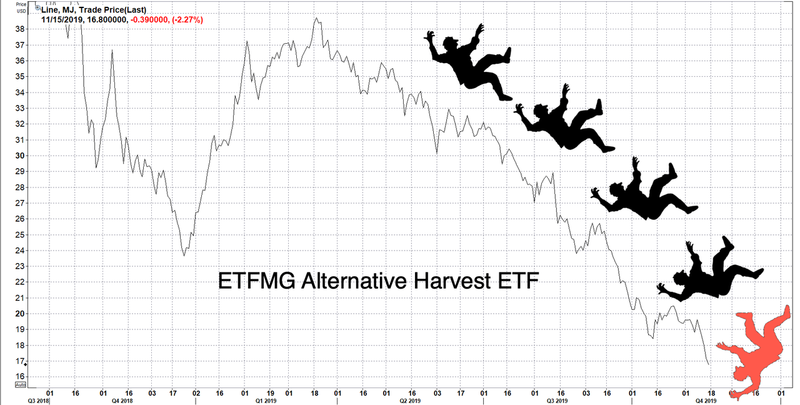 Shares of Canopy Growth slid last week, has a 6.85% weight in MJ, after revenue in Q3 plunged and missed Wall Street expectations after guiding lower. Shares of Canopy Growth have crashed 41% this year.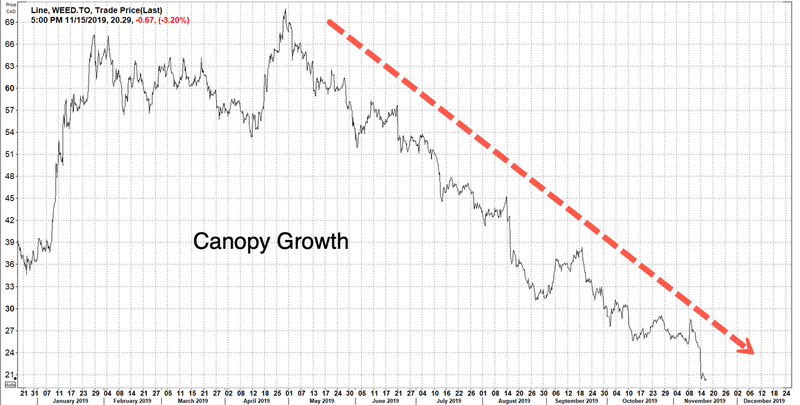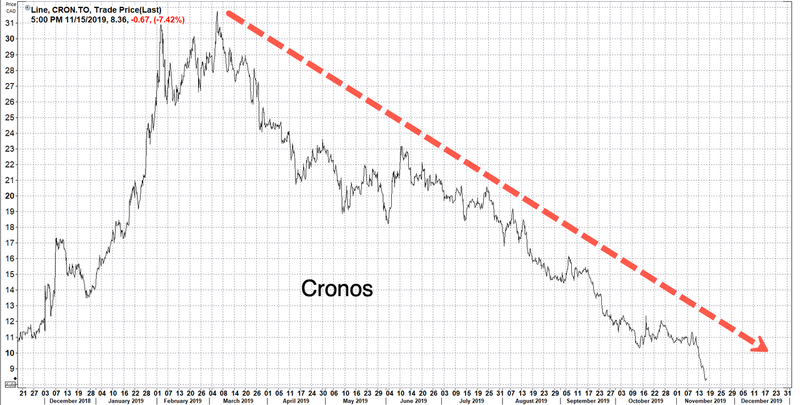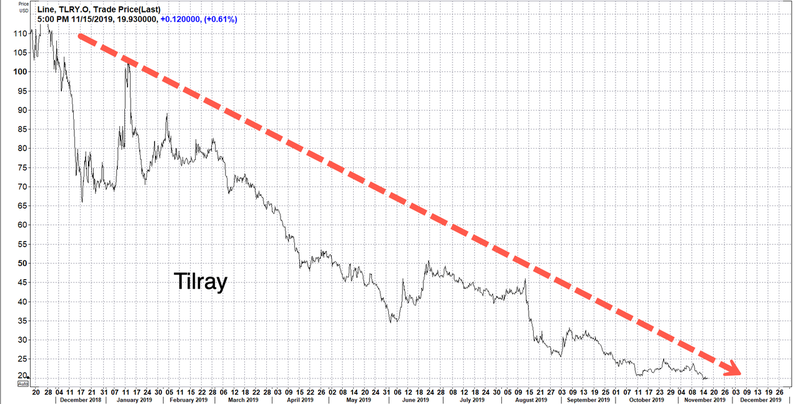 Canopy Growth CEO Mark Zekulin told analysts Thursday during a conference call that "It's been a challenging couple quarters in the cannabis sector."
Zekulin said the future is bright, but short-term challenges persist. "There is still an emerging global cannabis opportunity with hundreds of billions of dollars across medical, pharmaceutical, CBD and recreational cannabis," he added.
Todd Harrison, Founding Partner and CIO of CB1 Capital, said the implosion of pots stocks this year could rival past bubbles he's traded.
"Been trading 30 yrs and I've seen a lot of hate. Tech stocks during the dot-com implosion. Home-builders during the housing crisis. Bank stocks into teeth of the GFC. IDK if #cannabis is there yet; but it's close."
The saving grace for marijuana investors is apparent, a Democrat would need to win the presidential election next year, considering all candidates on the left support legalizing marijuana at a federal level, which could double the cannabis industry.
As for now, the pot bubble has imploded and perhaps could suggest market liquidity is becoming scarce.
Read more at: ZeroHedge.com